Scholarship
                                 About Sam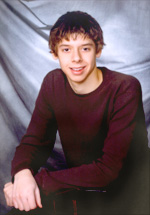 Sam was an avid distance runner, both competitively and recreationally, and ran hundreds of miles on the Union Canal tow path along the Tulpehocken Creek where the race will be held. His life was ended too soon by a hit and run, drunk driver on September 1, 2007 while he was a sophomore at the University of Pittsburgh.
Samuel Brooklyn Reed Memorial Scholarship
Proceeds from the race provide a scholarship for a deserving, college bound high school student. The Samuel Brooklyn Reed Memorial Scholarship is managed by the Berks County Community Foundation. This spring we will award our 15th significant scholarship to a Schuylkill Valley High School student also with a passion for running.
In addition to the scholarship, funding also supports a perpetual naturalization and reforestation project along the running trail at Gring's Mill Park. Donations are also given to several local charities and non-profits annually.
See the Reading Eagle story about our contribution.
Scholarship in Memoriam
This scholarship is being awarded in honor and loving memory of Samuel Brooklyn Reed, a 2006 graduate of Schuylkill Valley High School. Sam was an honor student with a concentration of study that included history, ancient cultures, and anthropology. He viewed education and learning as a means to enrich his life. He developed a deep appreciation for independent music and films, loved long distance running and mountain biking and enthusiastically embraced his college experience at the University of Pittsburgh where he was an undergraduate in his sophomore year with a major in anthropology. Sam lived life to the fullest and found humor where humor might have been ignored. He was committed to his family and friends and was passionate about the pursuit of ideas and dreams. This scholarship was established in 2008 and is intended to honor his memory by supporting a deserving high school senior who is continuing his or her higher education.
Scholarship Description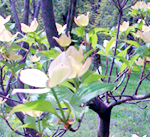 The fund will support an annual scholarship for a graduating senior male or female student at Schuylkill Valley High School, Leesport, Pennsylvania. The recipient must have a GPA of 3.0 or higher, and intend to pursue a four-year degree at a college or university, preferably at the University of Pittsburgh. Preference will be given to recipients with an interest in the field of anthropology, archeology, or history or an interest in distance running. (competitively or recreationally). If more than one candidate meets the qualifications in any particular year, then the scholarship should be awarded to the student with the higher cumulative GPA. The fund will award to one recipient as a one-time payment prior to his or her freshman year in college.